The 2000 AD ABC #128: Vector 13
Have a close encounter of the paranormal kind with the X-Files inspired series that (briefly) took over 2000 AD!
6 days ago
The truth was out there – or was it? Even Tharg the Mighty could not stand in the way of Vector 13!
Devised by former 2000 AD editor and writer Alan McKenzie, Vector 13 surfed on the mid-'90s popularity of the X-Files with a Future Shock-style series of one-shot monster-of-the-week stories based around conspiracy theories and Fortean phenomena, presented by grey-skinned, sharp-suited Men in Black!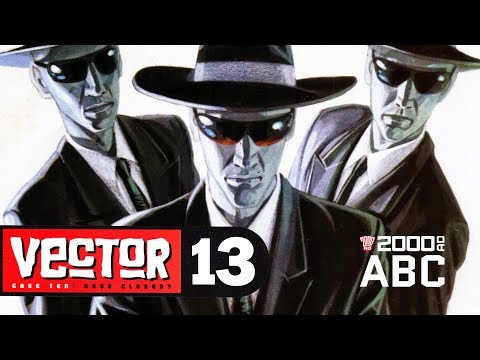 Every week, The 2000 AD ABC brings you another bite-sized video unveiling a classic story from the Galaxy's Greatest Comic - from ABC Warriors to Zombo! Hosted by publicity droid Molch-R, The 2000 AD ABC gives you the low-down on mind-blowing stories from some of comics' top creators!