The 2000 AD ABC #111: The Stainless Steel Rat
Meet 2000 AD's adaptation of Harry Harrison's famous 'gentleman' thief "Slippery Jim" DiGriz
5 days ago
He's the ultimate gentleman thief but when the law catches up with him they don't arrest him … they offer him a job!
Originally created by novelist Harry Harrison, the adventures of "Slippery" Jim DiGriz - aka The Stainless Steel Rat - were adapted by former 2000 AD editor Kelvin Gosnell and artist Carlos Ezquerra.
Buy the digital collection of The Staineless Steel Rat collection now >>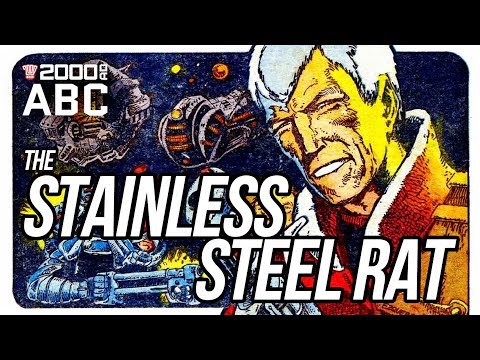 Subscribe to the 2000 AD YouTube channel now >>
Every week, The 2000 AD ABC brings you another bite-sized video unveiling a classic story from the Galaxy's Greatest Comic - from ABC Warriors to Zombo! Hosted by publicity droid Molch-R, The 2000 AD ABC gives you the low-down on mind-blowing stories from some of comics' top creators!