The 2000 AD ABC #102: The Bendatti Vendetta
You'll never see them coming and they strike terror into the hearts of mobsters and criminals - they are The Bendatti Vendetta!
4 days ago
For years, rumours have circulated about a mysterious order that strikes not for justice but for retribution and vengeance - this is The Bendatti Vendetta, the bullet-spilling, high-octane series written by Robbie Morrison and with fully-painted art from British comics legend John Burns!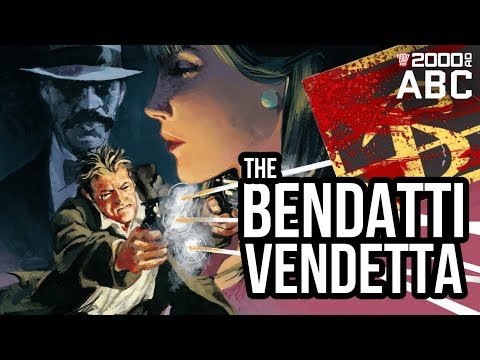 Every week, The 2000 AD ABC brings you another bite-sized video unveiling a classic story from the Galaxy's Greatest Comic - from ABC Warriors to Zombo! Hosted by publicity droid Molch-R, The 2000 AD ABC gives you the low-down on mind-blowing stories from some of comics' top creators!